We're excited that you're interested in visiting us, and we look forward to meeting you. Here's some info to help you feel comfortable during your first visit to our church campus.
How We Gather
Nothing beats the act of gathering--it's how the first church began, and it opens the door to growing in relationship with God and with each other. We're a community that's committed to gathering every Sunday to encounter God, get restored through the Cross, worship in the Spirit, and be refreshed by His Word.
Our in-person services start at 9:15AM and 11AM. Be sure to arrive early, whether it's to enjoy hand-crafted coffee from our Coffee Bar or to register your kids for NorthwestKIDS, our amazing children's program. If it's your first time, look for one of our Welcome Team members so they can welcome you and show you where to go.
Location & Contact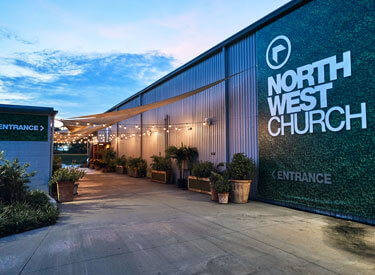 Coffee & Tea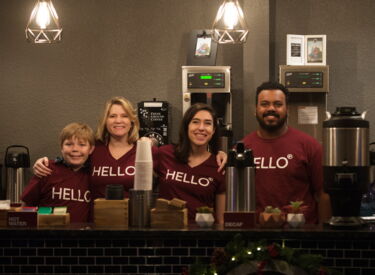 Arrive early for a beverage and a little social time.
Your First Time
When you pull into our campus, you may park in a Visitor Parking space near the entrance and look for one of our Welcome Team members. Come on into the main auditorium and enjoy some complimentary coffee at our Coffee Bar. Our Northwest Band begins our service with an invitation to worship as they crank up the live music. We really get into worship around here, and a few of us get pretty enthusiastic (ie moving hands and feet). During worship, we take a few moments for the offering. After worship, our hosts will share a few upcoming events and release the kids to NorthwestKIDS. Then we get right into the Sermon with one of our teaching pastors.
For Parents
On your first visit to Northwest, we recommend arriving early so you can register your kids for our amazing children's programs. Once registered, your kids ages 0-4 years of age (infants-preschoolers) can be immediately checked in to our safe and secure Nursery. Kids ages 5-12 will stay with you to experience our live band worship experience. After announcements, all registered kids will be released to NorthwestKIDS in Room 8 for the remainder of the service.